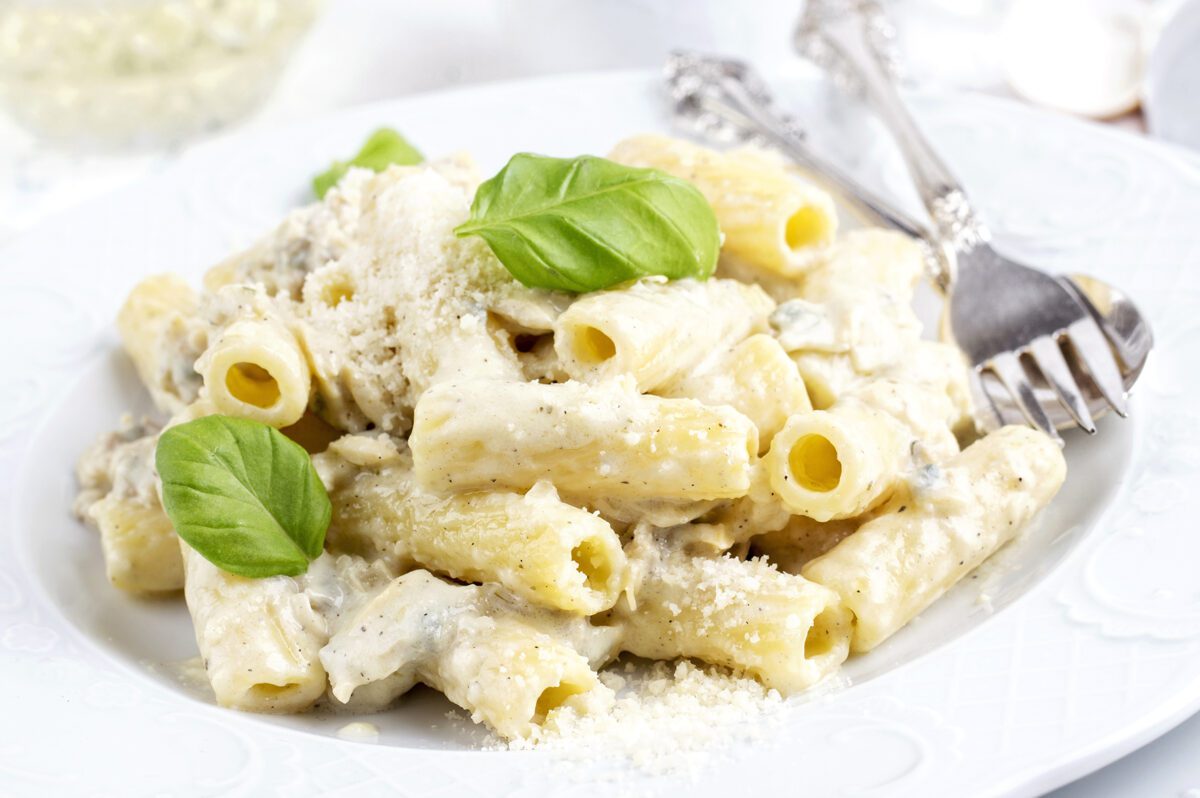 Pasta with Delamere Yogurt and Greek Goats' Cheese Sauce
What you'll need
3 cups loosely packed fresh basil leaves, divided
2 garlic cloves, pressed
4 tablespoons olive oil
1/4 teaspoon salt
150g uncooked pasta
How to make it...
Finely chop 1 cup of the basil leaves. Set aside.
Bring a small pot of water to a boil. Add the remaining 2 cups of the basil leaves and blanch for 20 seconds. Drain, then immediately rinse the basil leaves in cold water or drop into a bowl of ice water. Gently squeeze the basil leaves to remove moisture. Roughly chop the leaves.
In a food processor, combine the blanched basil leaves with the garlic and olive oil until very finely chopped. Add the yogurt, feta and salt. Process until the ingredients come together into a smooth sauce flecked with basil. Add more salt if needed.
Bring a large pot of salted water to a boil. Add the pasta and cook according to package directions. Drain the cooked pasta and slowly add the yogurt sauce to the pasta (adding it too quickly might cause the sauce to curdle.)
Top the pasta with the remaining cup of finely chopped basil. Serve immediately while still warm.
For a variation of this pasta recipe, add cooked chicken or either grilled or smoked salmon for more protein. Alternatively, use the sauce as a salad dressing for leafy greens, beans and/or grains.