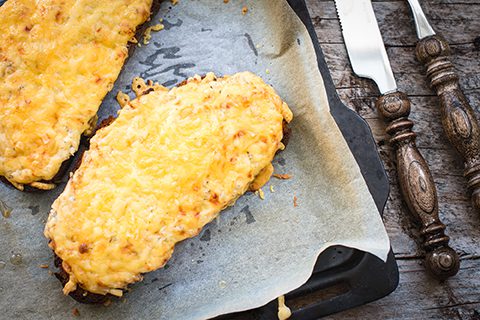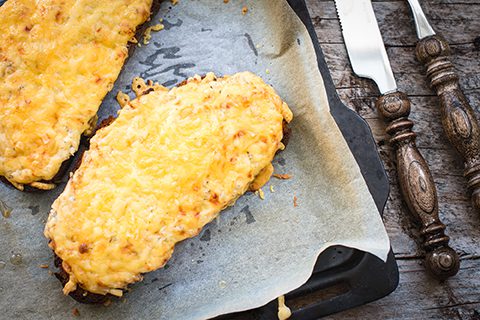 Goats' Cheese, Thyme & Honey Rarebit
A delicious snack made in minutes, a melt in your mouth cheesy classic with dash of honey – yummy!
Servings: 1
Prep Time: 5mins
Cooking Time: 2mins
What you'll need
1 thick slice of granary bread
1 clove of garlic, halved
2 sprigs of thyme, one whole, one stripped of its leaves
Olive oil
5-6 slices of Delamere Dairy medium goats' cheese
Runny honey
Salt & pepper
How to make it...
Lightly toast the bread under the grill.
Rub the hot surface of the bread, first with the cut garlic clove, then with the sprig of thyme.
Trickle a little olive oil over the toast, then lay the slice of goats' cheese on top.
Grill until the cheese is bubbling.
Trickle the goats' cheese with a drizzle of honey (1tsp max).
Season, and scatter with chopped thyme leaves, and serve while hot.