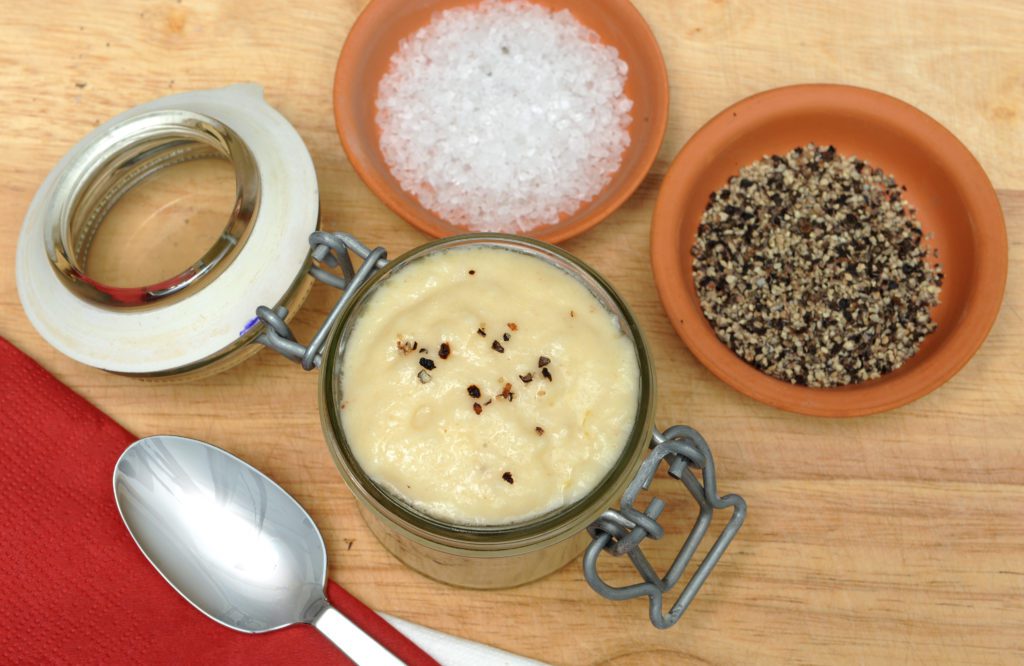 Bread Sauce
Master Chef Brian Mellor makes the best Bread Sauce ever with Delamere Dairy's sterilised cows' milk.
Servings: 4-6
Prep Time: 15mins
Cooking Time: 15mins
What you'll need
1 white onion
4 cloves
1 bay leaf
1 pinch of nutmeg
80g white breadcrumbs
55g salted butter
salt and pepper, to taste
30ml whipping cream
How to make it...
Cut the onion in half. Attach the bay leaf to one half by securing them with the cloves. Place both onion halves into a pan with the milk making sure the cloves are immersed.
Add the seasoning & nutmeg then bring it to the boil very slowly to infuse the flavours.
Remove the milk from the heat and strain it on to the breadcrumbs. Leave to swell for a few minutes, and then add the butter and cream. Mix and return to the saucepan.
Reheat the sauce carefully until it thickens slightly and you are happy with the consistency.
If the sauce has become too thick, beat in more hot milk to the desired consistency.