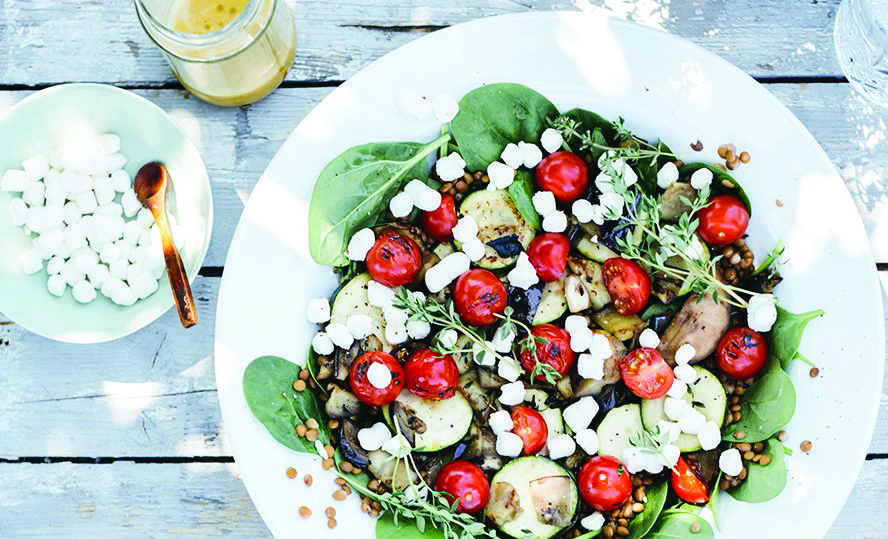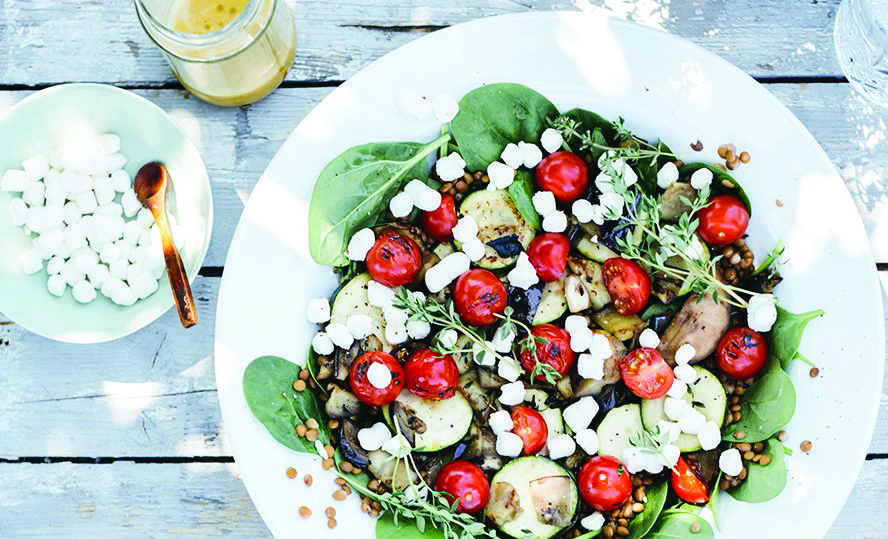 Warm lentil salad with grilled vegetables & goats' cheese
A warming lentil salad with grilled courgette, aubergine and tomatoes topped with goats' cheese pearls
Servings: 4
Prep Time: 15mins
What you'll need
100g Delamere Dairy goat cheese pearls natural or honey
olive oil
1 tin of lentils (400 grams)
1 bag of fresh spinach
1 courgette
1 aubergine
1 bowl of roma tomatoes
1 sprig of dried thyme
fresh parsley
pumpkin seeds
salt & pepper to season
For the dressing
6 tbsp of olive oil
6 tbsp balsamic
vinegar
1 tbsp mustard
2 tbsp honey
Fresh thyme
How to make it...
Prepare the vegetables, cutting the courgette into slices and the aubergine in cubes. Leave the tomatoes whole. Sprinkle or spread the courgette, aubergine and tomatoes with olive oil and thyme. Heat a grill pan and grill the aubergine and courgette for about 5 minutes. Add the tomatoes in for the last two minutes. Place the vegetables to one side.
Divide a handful of fresh spinach on each plate.
Rinse the lentils and divide them onto the plates. Then shake the grilled vegetables and the Delamere Dairy goat cheese pearls on top.
Garnish with pumpkin seeds, fresh thyme and season with salt and pepper.
Dressing: Mix all ingredients in a dish, with a fork before adding as a dressing to the salad.