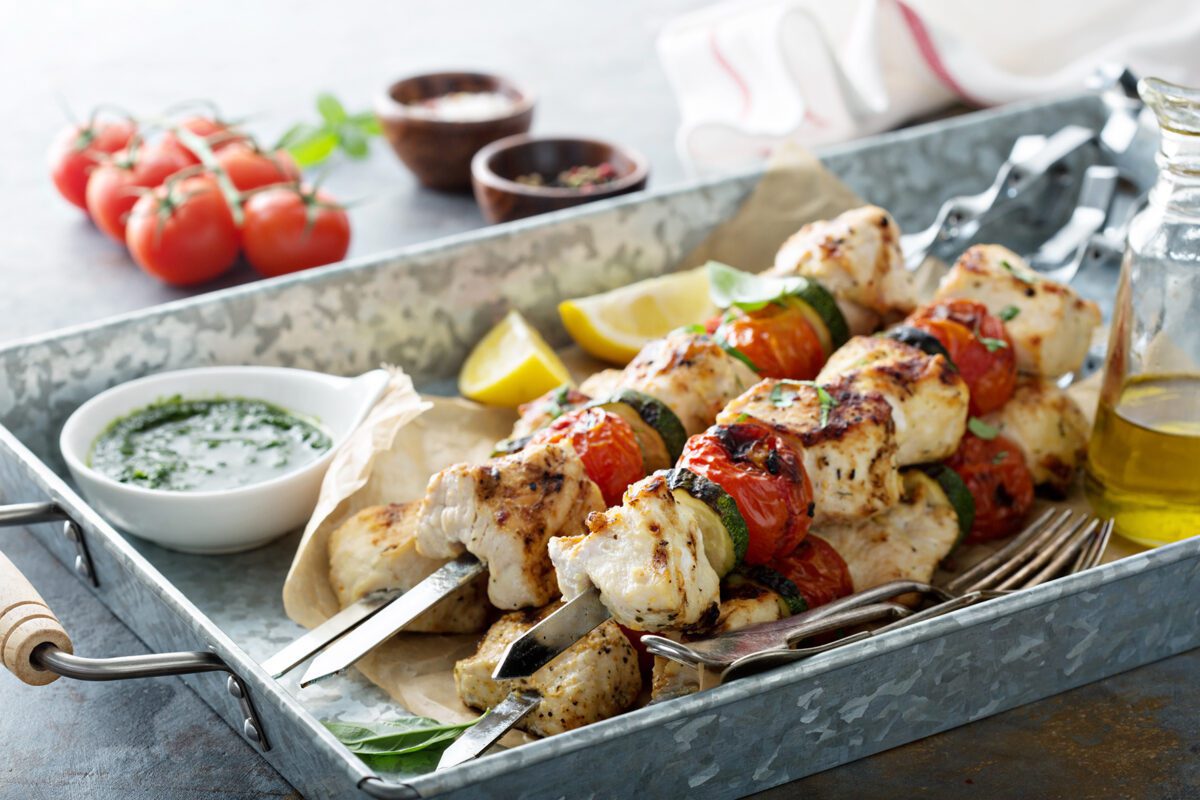 Grilled Chicken with Zesty Delamere Dairy Goats' Yogurt Dip
What you'll need
2 tablespoons of olive oil
2 medium lemons, juiced
1 tablespoon of grated lemon zest
Pinch of salt and pepper
4 chicken breasts
(vegetables for skewers such as tomatoes, courgettes optional)
12 skewers
For the Lemon Yogurt:
2 cloves of garlic
1 tablespoon of Dijon mustard
Half a lemon, zest grated and juice
Pinch of salt and pepper
How to make it...
In a large mixing bowl, whisk together the olive oil, lemon juice, lemon zest, salt and pepper.
Cut the chicken into strips (to go onto skewers), place in the bowl and marinate in the refrigerator for at least 30 minutes.
To make the yogurt dip, in a medium bowl, whisk together yogurt, garlic, Dijon mustard, lemon juice and lemon zest. Season with salt and pepper, to taste.
Take the chicken out of the fridge, and thread onto the skewers.
Grill or BBQ until the chicken is cooked through, about 5 to 8 minutes on each side.
Serve the grilled chicken with lemon yogurt dipping sauce.